Hello Community Members, @trust_level_4
I wanted to share a major product update that brings us closer to helping you grow your careers in product management.
Introducing Jobs on Prowess: A skills-first approach to hiring.
This is how it works -
Step 1: Find a job that fits your needs - search for job postings on the platform based on region, seniority, and salary


Step 2: Know the skills employers need - every job has a skill profile that tells you the target skill level needed for the role.


Step 3: Evaluate your skill level and take action -

Apply with portfolio - If you meet the skill threshold, apply for the job with your portfolio in one click.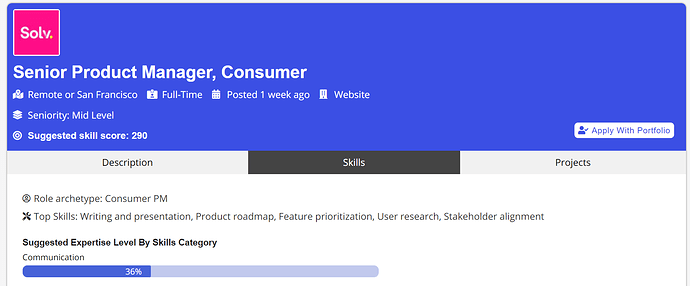 OR
Do job-related projects - If you don't meet the threshold, build your portfolio by sharing prior work or doing projects related to the job.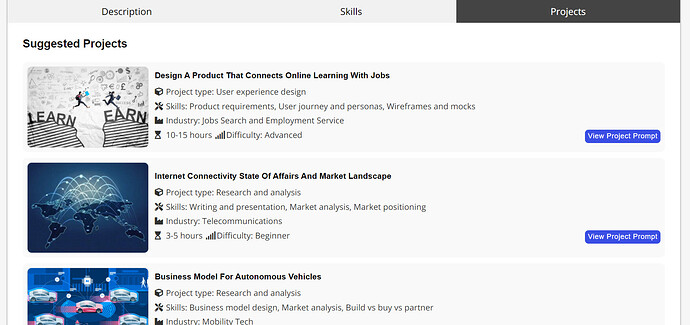 How is this different from other platforms or job boards?
There are no resumes: resumes are an archaic way to show skills and are very hard to differentiate from other candidates. We use your portfolio to make you stand out.
Know what employers want: our skill profiles tell you exactly what employers are looking for.
Save time - only apply if you qualify: don't waste your time on applications that you don't qualify for.
Hear back from employers: our matching algorithm highlights the profile of candidates that match the job skill profile, increasing chances of response from employers.
If you are thinking about your next move, check out jobs on Prowess.
Regards,
Himanshu Singh
Founder, Prowess