Hey Community!
I am back with an important product update and this time it is about providing more scaffolding to our aspiring product managers with expert-guided group projects.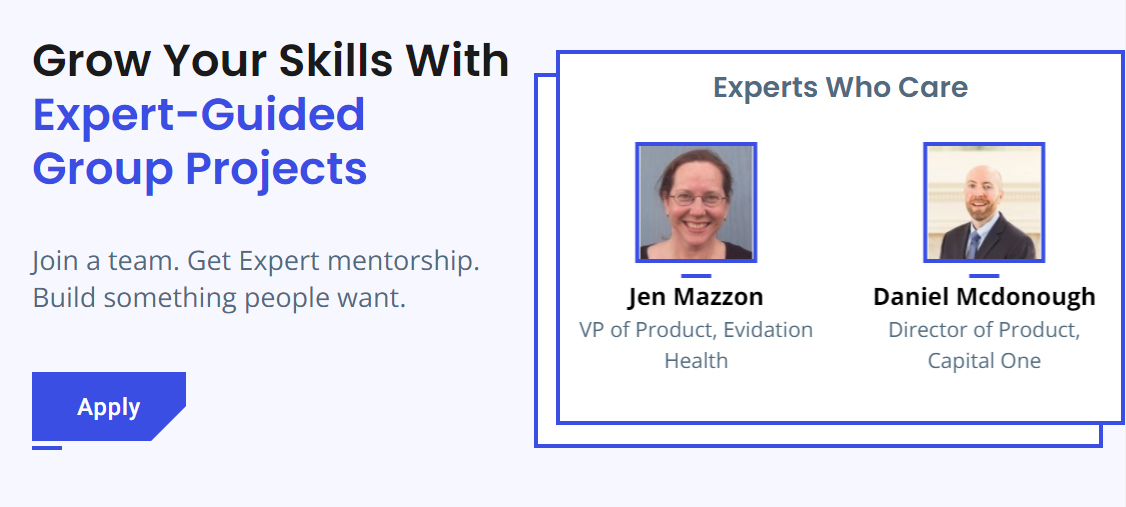 Breaking into product management is HARD. Companies want professionals to have PM experience before they have worked in a product role. How do we solve this chicken and egg problem?
What if we can create an environment where aspiring product managers have to collaborate with peers to build something people want?
What if every team member has specific deliverables that are due by the deadline? Just like the real world.
What if this group of professionals is guided by an expert coach who nudges the team to keep the momentum?
And what if the team's final deliverable receives anonymous feedback from another expert AND can be added to every team member's portfolio?
At Prowess, we are pleased to announce the launch of expert-guided group projects - A hands-on, time-bound, and skills-based program for professionals to showcase their hard and soft skills.
If you are interested in learning more, check out expert-guided group projects.
Regards,
Himanshu Singh
Founder, Prowess